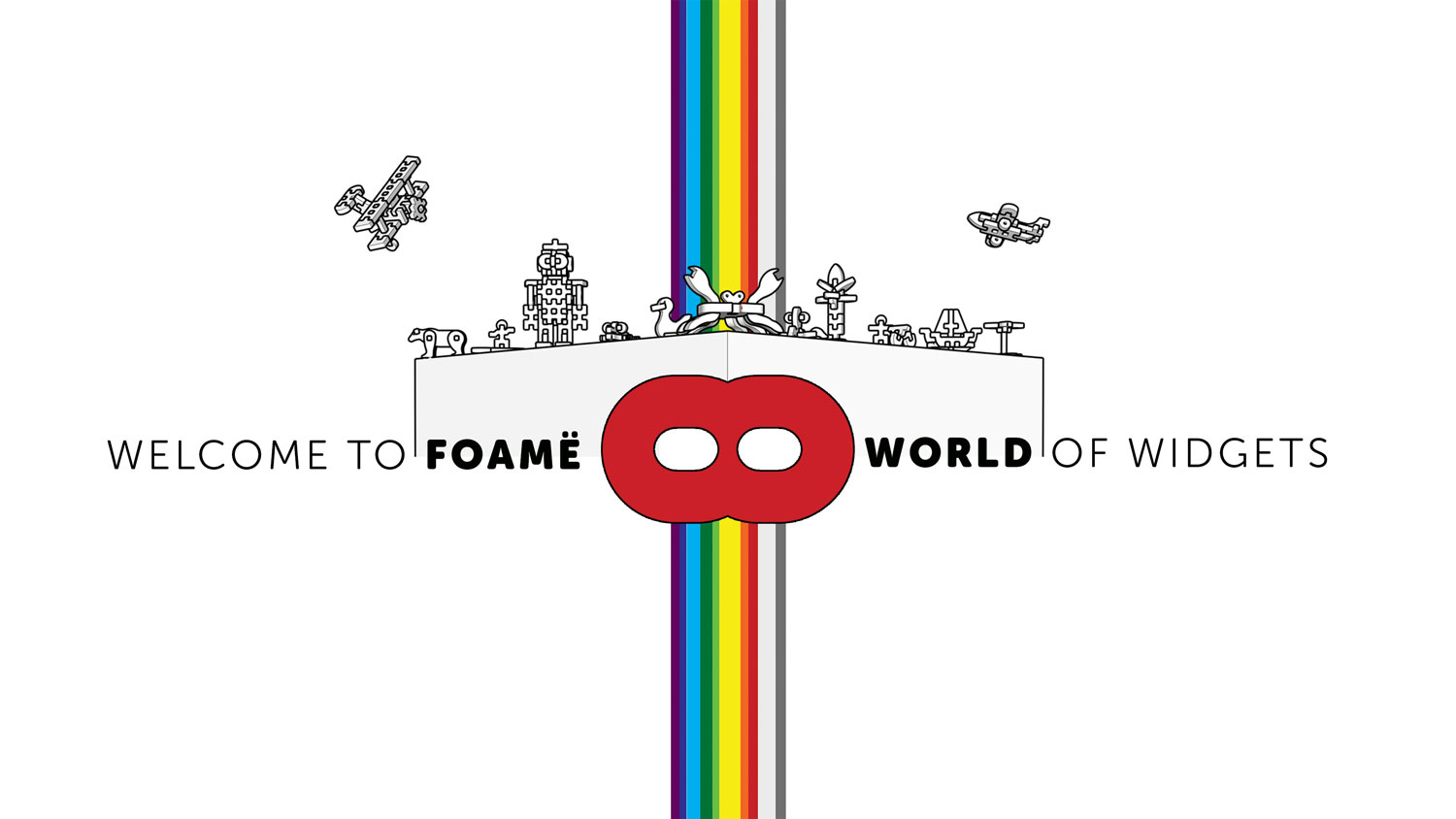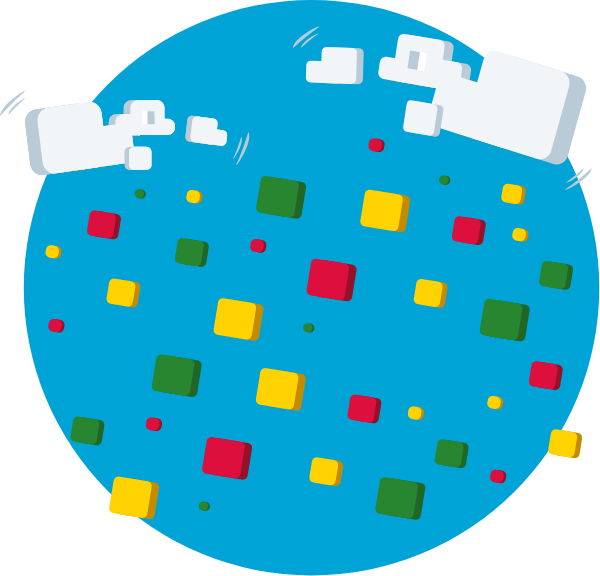 It was a cold autumnal night in October 2014 during bath time play that a stroke of genius hit. We'd been trying to make boats and creations with foam bath letters and numbers and couldn't make anything usable out of the flotsam and jetsam, much to the disappointment of our then-3-year-old son.

We scoured the internet, toy catalogues and further afield, but couldn't find what we were after. So, we started with some functional (but not playable) styrofoam prototypes - and what followed was more than we could've ever expected... the toys soon became a bit of an obsession (for one of us, at least)!

12 months later, we had a clear understanding of why this hadn't already been done - this was going to be much harder than we first thought.

The name itself (foam-ee) gives a nod to the mega-materials we've created for the toys and a big broad smile to our daughter Zoë for the joy she brings us...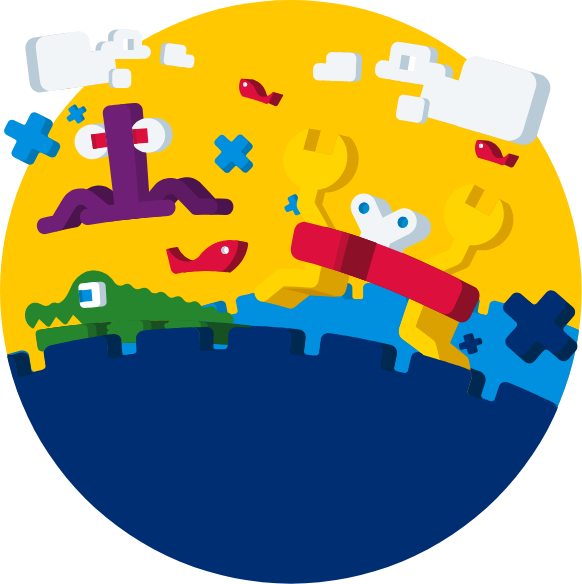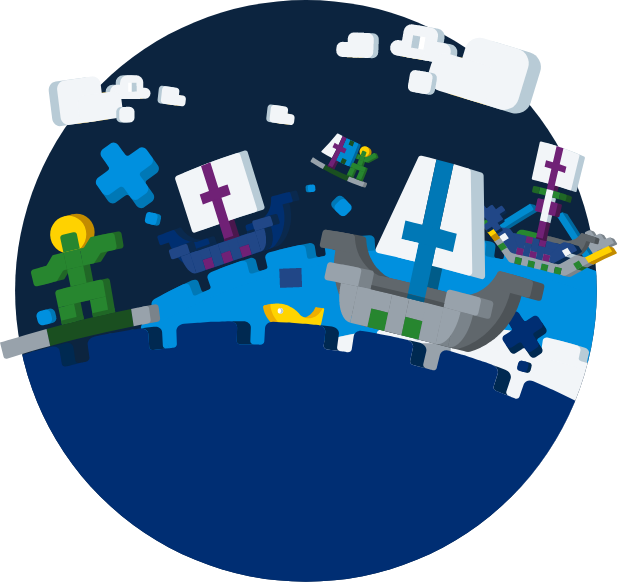 It started with Voyages as a building and bath toy, and then the Creatures evolved followed by Adventures for the complete ensemble of construction toy creationism
After that, the ideas just kept on coming. All of the bits and pieces that make up the world of Foamë have been designed to fit together, so, no matter which set you have, it can be expanded on for freeform, open-ended building.

The toys come with their own guidebooks in the case of the story building sets and a feed-your-own-imagination play approach with the newer toys. Handmade in our toy studio in Northumberland, the foam widgets have been built, dropped, kicked and step-tested by kids both big and little.
So, there you have it: the story of our sensory, therapeutic, technicolor rainbows of play - all of which come in a special zip-top take-away bag.
That's our adventure so far, but the Foamëverse is expanding every day. We can't wait for you to get involved.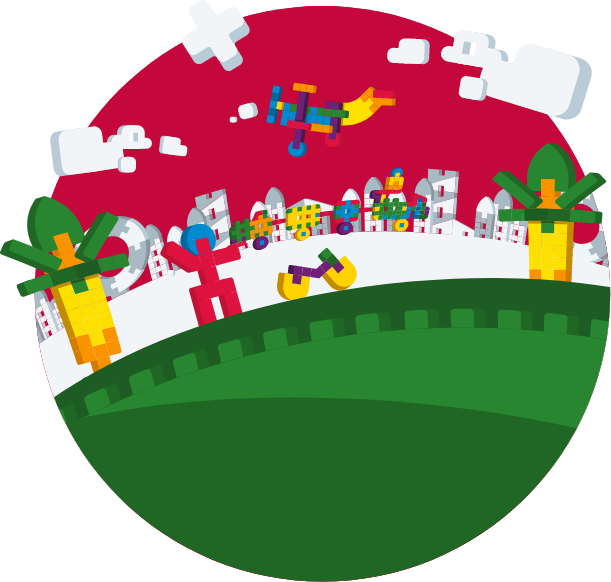 "From out of the white and into the new, it begins with a rumble... that rumble is you."