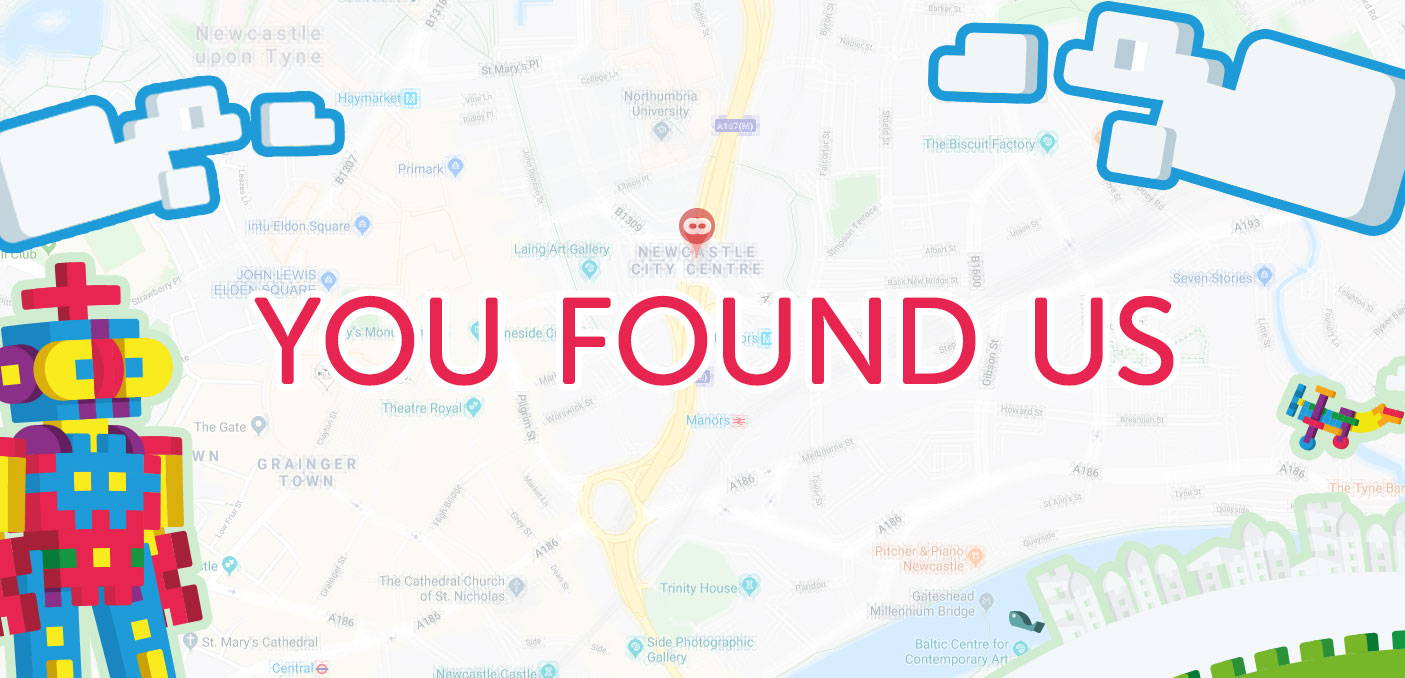 If you are reading this ...
Nice work - you found one of our hero robots!
Grem, Oran and Purp have been sanctioned for parole and have already been spotted in a variety of different places as they descended on the Toon - don't worry though, they've been officially classified as 'No Threat To Humanity' and aren't planning on a full-scale invasion... at least not yet !

We're Foamë - family run independent toymakers based in Northumberland.
We make construction toys, 3D puzzles and bath toys designed to spark and nurture the imaginations of young creatives through a peaceful world of fun and sensory play (with a heap of developmental benefits) we call "squishable storybuilding".
From Creatures and Voyages to Adventures and Robots, with Foamë innovations, the only limit is your imagination!
We decided to let some of our innovative robots friends loose around Newcastle - so fear not, the city isn't under siege!
We've already had reports that Grem, Oran and Purp have been spotted catching a movie at the cinema, checking out some of the city's best artwork and browsing the shelves of our favourite shops ...
new SIGHTINGS & LOCATIONS ARE ONGOING...
" foam toys but not as you know it..."
" because life's hard enough."