WELCOME TO THE FOAMÈVERSE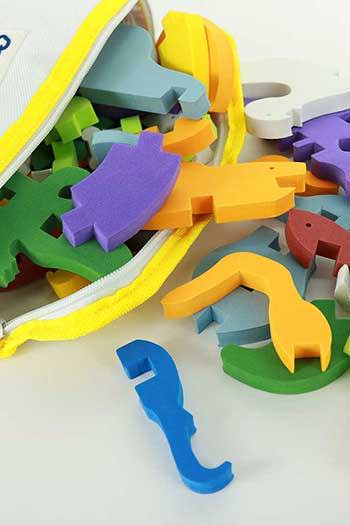 Our Foam Toys are designed for maximum Fun and Creativity both in and our of the Bath.
Foamë fun at every opportunity! Our Foam building blocks are designed for all types of play, in or out of the bath!All of our Foam kits come with a handy travel bag to store all of your Foamë.
Instruction Books provided or create your own inventions, the possibilities are endless.
Foamë is completely waterproof and will dry out and never go mouldy. Our Creatures and Voyages Sets are perfect for play in and out of the Bath.

"Tot adores these little foam animals and has had them out to play several times since we were sent them. The bag is light and really portable, making it an easy game to take on holiday."
Tin Box Traveller
"The Foame Creatures set is great fun. In fact, I would say hours of fun to be had!" Rachelbustin.com
"This is a lovely kit to inspire creativity with the whole family!"
Ets Speaks from Home
Your Bath Time Fun Awaits