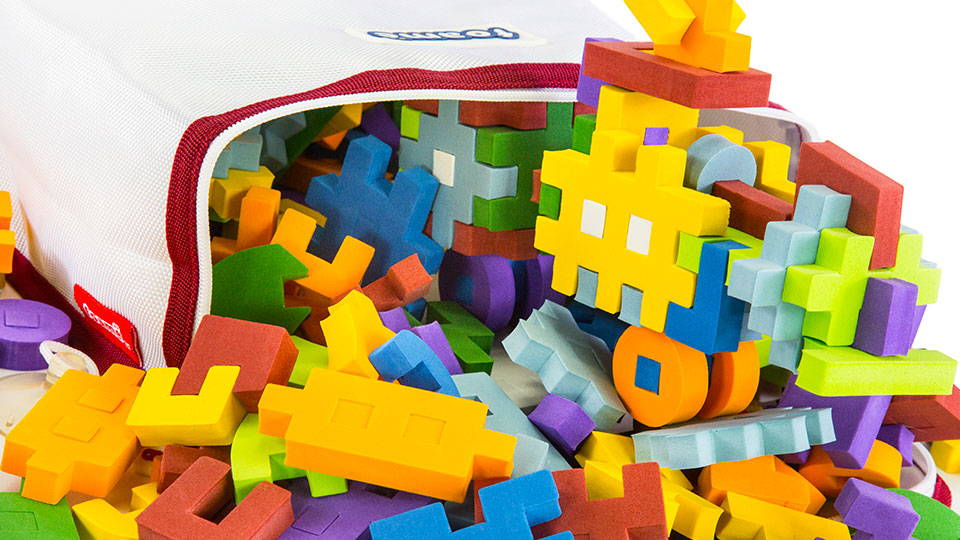 With our soft-touch, squishable and colourful range of educational toys, children can engage in kinesthetic learning driven by creative play - using their little hands to make big ideas come to life.
Teach toddlers and beyond to unleash their imaginations by shopping our range of educational foam toy sets right here.
At Foamë, we believe in teaching through sensory play. Invented and manufactured by parents, our educational foam toys are designed to help children of all ages hone their creativity and channel their inner engineers through the art of foam world-building.

From 3-year-old toddlers to older children, including those with special learning needs, your young architects can create a vibrant and varied range of structures with our foam building blocks - from weird and wonderful land and sea creatures to nautical worlds and mechanical characters.
On top of these structured sets, we also offer sets that are entirely freeform - handmade for kids with vivid, unquenchable imaginations who love nothing more than a blank canvas.