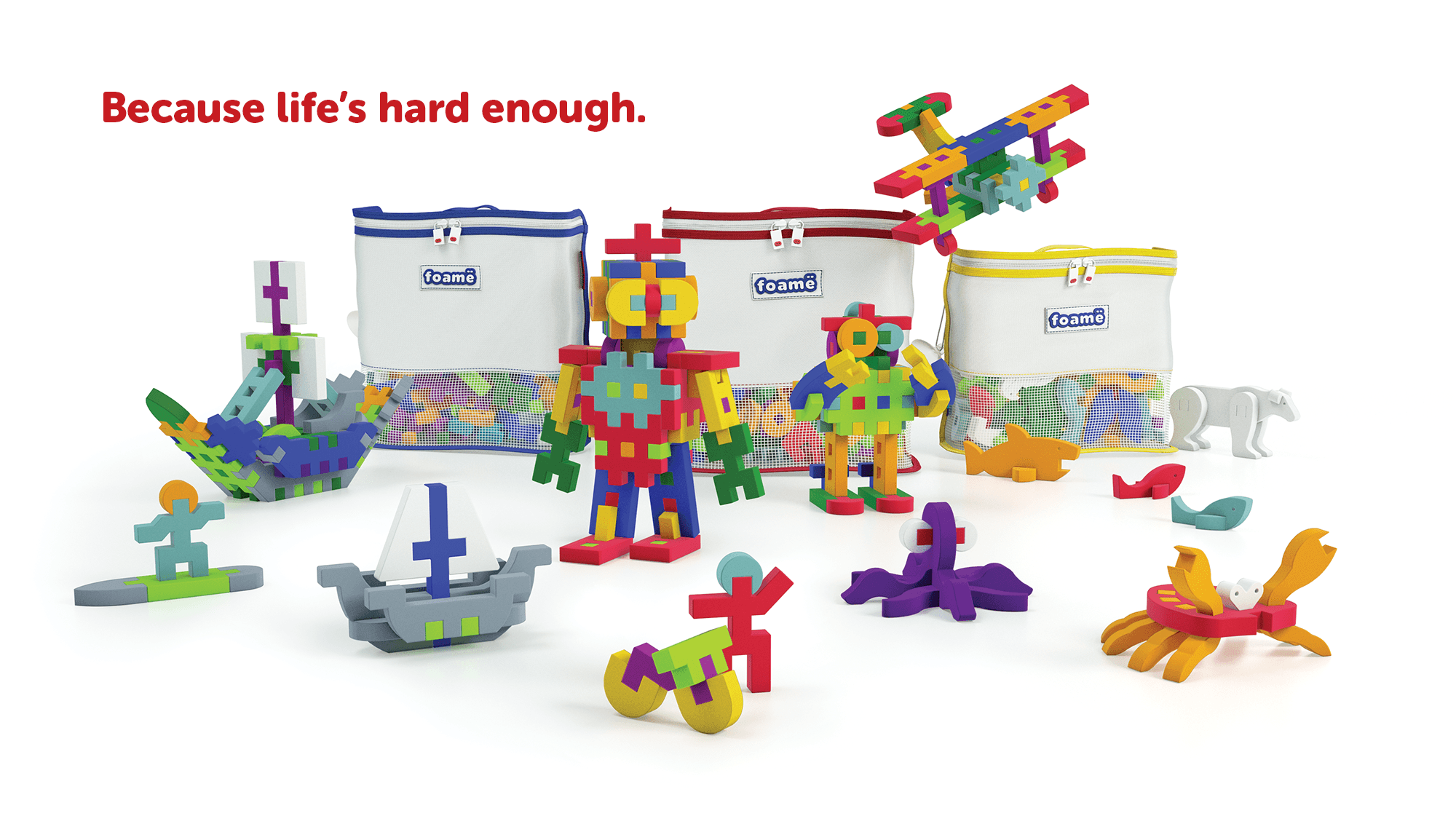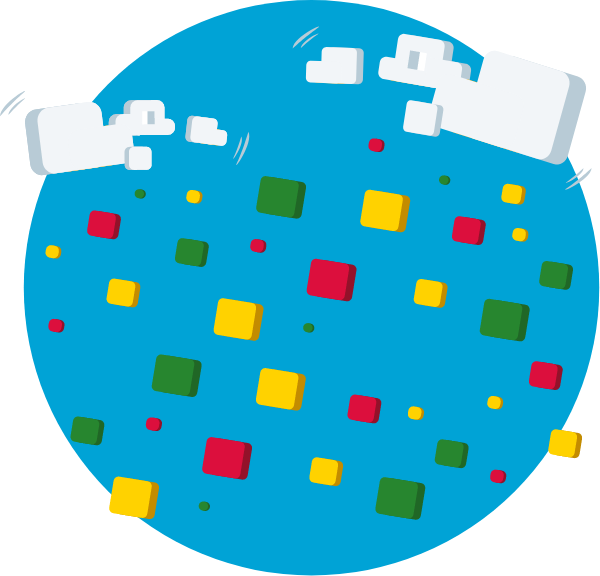 Welcome to the Foamëverse

Introducing Foamë: a collection of foam toys designed to spark and nurture the imaginations of young creatives through a peaceful world of fun and educational play. From bath time to bedtime and every hour in between, kids both big and small can use these weird and wonderful construction blocks to build a foam world filled with pirates, creatures, robots and so much more.

With a variety of sets to choose from, you and your youngsters can step away from the tech and enjoy some quality family time together. Bring dreams to life and watch the magic unfold - designing underwater worlds, oceanic escapades and outer space adventures.

So, how was Foamë born I hear you ask? Well, let me explain...
It began with a rumble in a sky of brilliant white, then fell a single widget so colourful and bright. Upon touching the ground, without so much as a sound - that widget had morphed into two! A widget of Wonder the other called Haste, set off to work to build and create.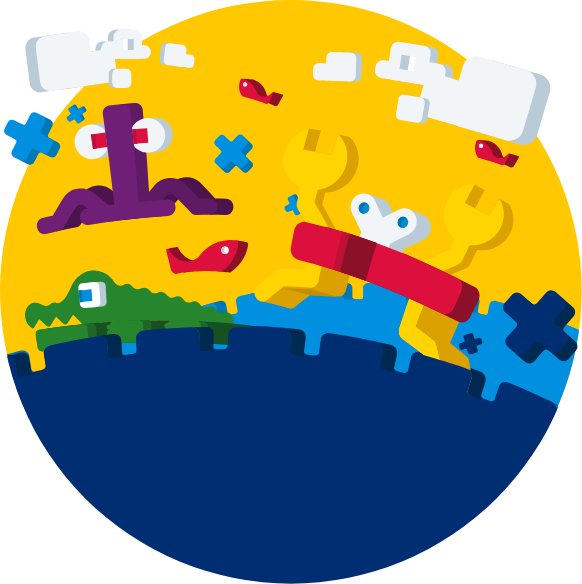 As is the way of the world that we see it wasn't too long before two became three - Wonder and Haste made Magic...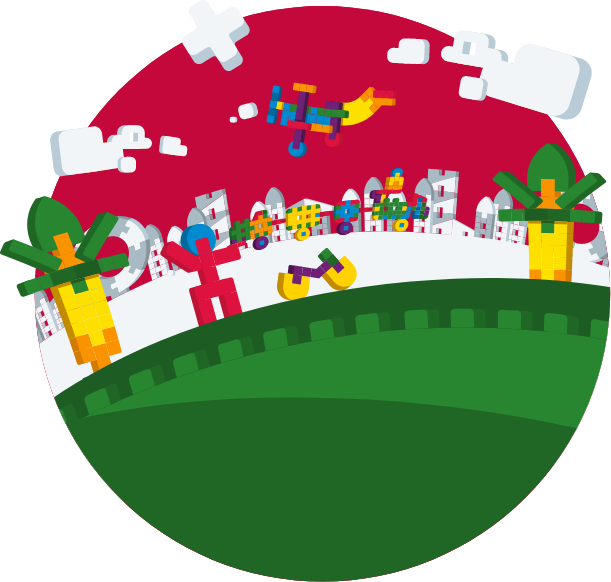 After Magic arrived, life was never the same, and so the Foamëverse first got its name.

The widgets made pieces and those pieces made bits, and that's where your part in this epic tale fits.
With Creatures, Adventures and Voyages too, each with stories unwritten, just waiting for you.
It begins with some foam, ideas, old and new, it begins with a spark, and that spark is you.

Tales from The Foamëverse
"Imagination is more important that knowledge. For knowledge is limited, whereas imagination embraces the entire world, stimulating progress, giving birth to evolution."
We live in a world where 24/7 digital distraction can be found. Whilst there are many positives all too often these tools do not offer the balanced stimulation required for healthy mindful development.
Everything we do we believe in bringing balance in a tech-busy landscape to real-world play. The way we do this is building beautiful products that are adaptive, easy-to-use and fun. We just happen to make great toys.
Foamë brings a new world of play with soft-touch and ultra-durable building blocks. Suitable for at home play, adaptive for the bath, travel and beyond.